Scotland's No1 Rated Trustpilot Logbook Loan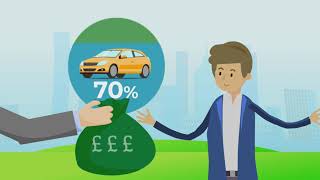 Logbook Loans explained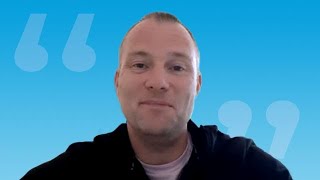 Logbook Loans Review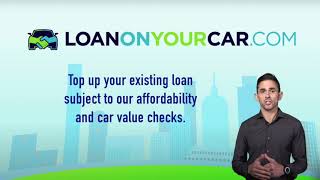 Switch and Save
Representative Example:
If you borrow £1,000 over 36 months at a flat rate of 84% per annum [fixed] with a Representative 204.2% APR you will make 36 monthly payments of £97.98, making a total amount repayable of £3,660.00 including £30.00 document fee and £20.00 Option To Purchase fee. The total charge for credit is £2.660.00. Loan repayment length from 18 to 60 months. The maximum APR is 232.1%.
Your loan is secured against the vehicle and missing payments could put the car at risk of repossession.
Warning: Late repayment can cause you serious money problems. For help go to moneyhelper.org.uk

The NEW Scottish Logbook Loan from LoanOnYourCar.com offers a fairer and quicker alternative for borrowers in Scotland looking to withdraw the equity from their car whilst retaining full personal use of the vehicle for the duration of the loan. We never ask our borrowers to surrender the logbook or spare key.
The new Scottish Logbook Loan is secured against the car using a Hire Purchase Agreement, regulated by the Consumer Credit Act 1974 to offer the borrower greater protection. This is compared to the original Logbook Loan currently available throughout the rest of the United Kingdom which secures the car against the loan using a Bill of Sale Act of 1882, which is legal or permissible in Scotland. In 2015 the Law Commission concluded that the Bill of Sale Act is archaic and wholly unsuited to the 21st century.
New Logbook Loans Across Scotland
LoanOnYourCar.com is Scotland's premier lender of low-cost new logbook loans and operates from John O' Groats to Dumfries and all major cities including:

● Glasgow
● Edinburgh
● Aberdeen
● Dundee
● Inverness
● Perth
● Stirling
● Paisley
● Falkirk
● Cumbernauld

We complete every loan application safely and securely online, with no home visit required. The car inspection is completed via WhatsApp. All supporting documentation is supplied via email and the contract is signed via e-signature.

We pay the money into the borrower's account within 60 minutes of receipt of the signed contract and loan documentation.
Who are LoanOnYourCar.com?
LoanOnYourCar.com is an FCA-Regulated New Logbook Loans lender operating seamlessly throughout Scotland and the rest of the United Kingdom.
We are a direct lender and not a broker. We provide proven and preferable solutions for people looking to raise short-term finance from their vehicles throughout Scotland. To date we have helped many thousands of customers with short-term flexible cash loans.
As a lender, LoanOnYourCar.com is regulated by the terms of the Financial Conduct Authority and are fully accredited member of the Consumer Credit Trade Association and therefore fully comply to provide ethical lending within the terms of the Consumer Credit Act.
New Scottish Logbook Loan Features
Loan Agreement
Hire Purchase agreement, regulated by the Consumer Credit Act 1974. This is legal in Scotland.
No Home Visit Required
Complete the loan online throughout Scotland. No home visit is not required.
Convenient Loan Completion and Car Inspection
All loans are completed online using e-signature for your convenience. We inspect your car via 'WhatsApp' in under 5 minutes.
Same-Day Pay-out
We aim to pay out your new Scottish Logbook Loan within 60 mins of ONLINE receipt of contract and loan documentation from the borrower.
No Logbook and Spare Key
Requires We NEVER ask for a logbook or spare key.
Fair Price
The representative APR is 204.2% [Please see representative example for full details].
No Extra Fees and Charges
£30 document fee and £20.00 option to purchase fee is payable with final payment. No fees for phone calls or letters.
Settle Early
Yes, we allow you to settle the loan 100% penalty-free at any time - no minimum loan period.
Overpayments Allowed
Yes, we accept overpayments and re-calculate your new repayments off the lower balance.
No. 1 Rated Trustpilot Logbook Loan Lender